A quick trip down memory lane today. Back in the early days of packet radio you used to get an IP4 address for your station to get on the 'network'. You were part of the 44 AMPRNet. The speeds at the time were limited from 300 to 1200 baud. It was cool chatting via my radio hooked to my computer in realtime across the world. I enjoyed seeing how many hops my message would be passed along before it got to it's destination. The Internet as we know it today quickly followed using the same technology but the modems that were used over phone lines grew in speed and made the radio method of communication rather obsolete. It's still interesting to see that the original infrastructure we used still exists on the Internet today. For instance traceroute and ping commands are still in use by IT people to troubleshoot issues and the IP4 network addresses are still in use.
Packet radio excitement had quieted down with the public release of the Internet. There were still really cool things to do like send messages to the ISS and MIR space stations. That was until Bob Bruninga (WB4APR) brought the Automatic Packet Reporting System (APRS) to ham radio. It was a real great use for all those 1200 baud terminal node controllers (TNC) that were still around. The difference here was that you could do cool things like track people driving around in their cars. All you needed to do was add a GPS to your existing packet gear. The original DOS version of APRS was released in November 1992.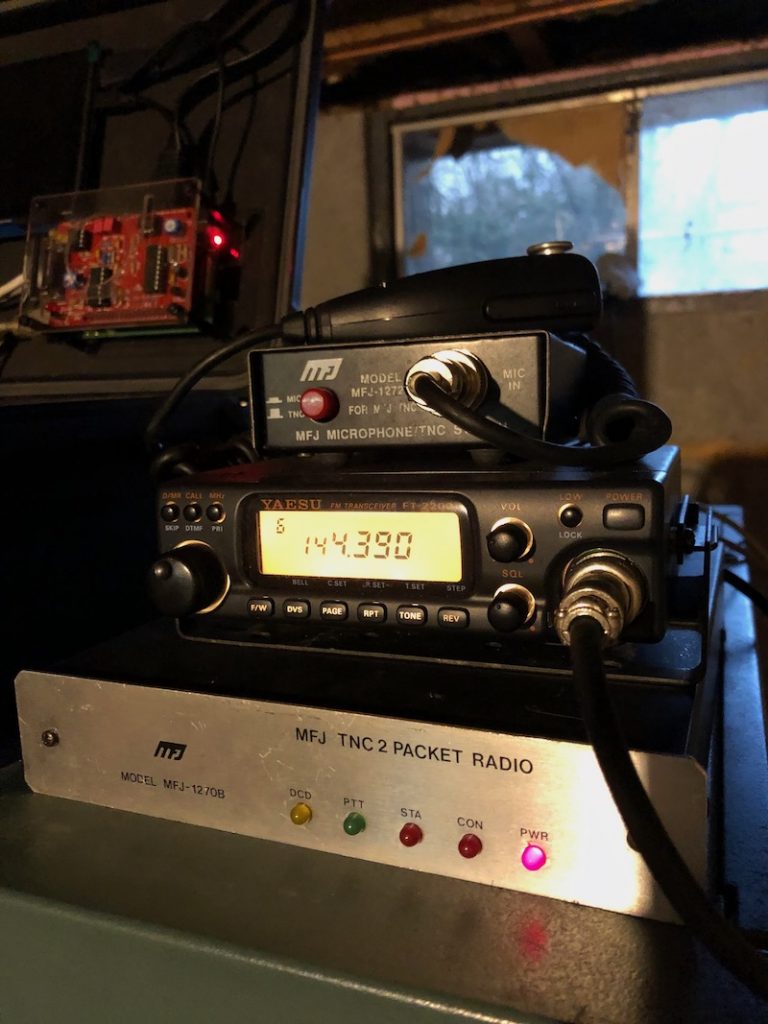 On the desktop Windows and MacOS were just becoming popular on the home computer. The Sproul brothers (Mark and Keith) wrote the first graphical APRS software for the Mac, of course named MacAPRS, in 1994. They followed up a year later with WinAPRS for Windows. I remember driving to New Jersey with Chris (N1NIQ) to meet up with the Sproul's at the Packrats meetings to talk about software enhancements. It was fun being on the cutting edge of technology and helping form it's future. As APRS became more and more popular books were published. The first one was Getting on Track With APRS by Stan Horzepa (WA1LOU). What was really cool is that on the cover is an APRS map and my mobile (N1OFZ-9) as well as my friend N1NIQ's home station.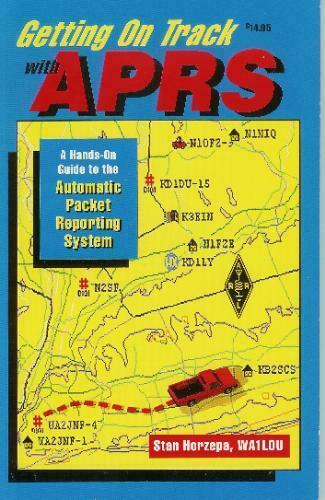 There have been many books since and today APRS is now built into radios, runs on cell phones and there are many APRS programs available for just about any platform you can imagine. It was really fun today running across my copy of Getting on Track With APRS and getting a bit nostalgic about the early days of APRS.